Back to the blog
Small YouTube Channels Survival Guide in 2023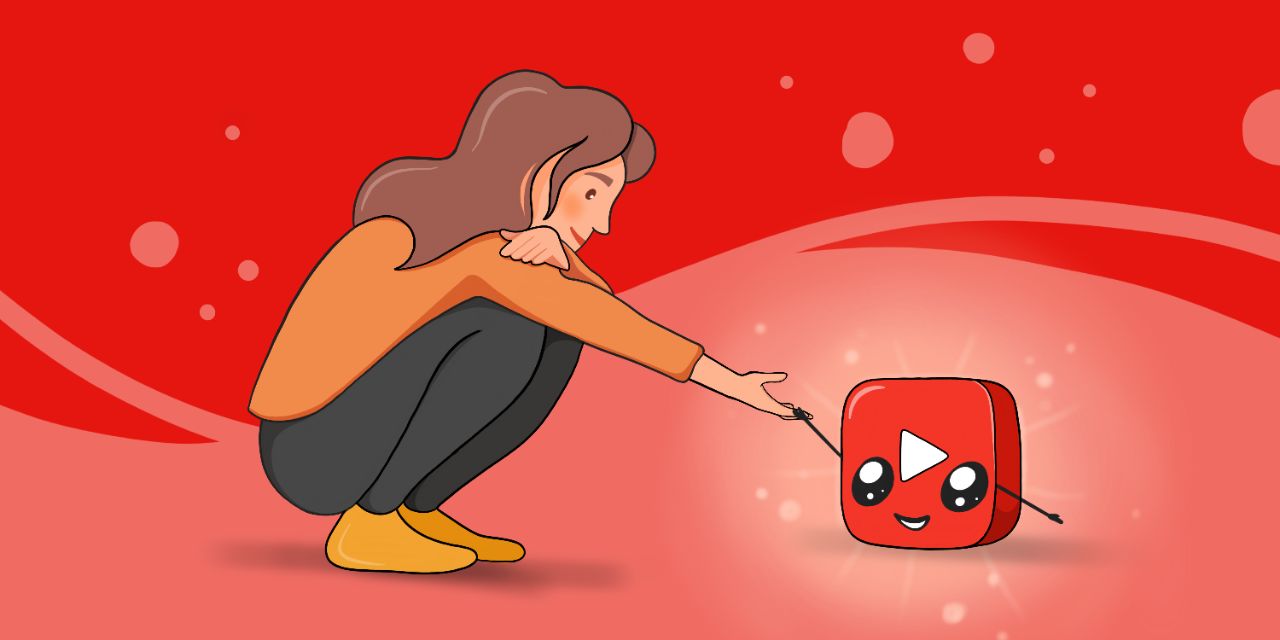 How many times have you heard some variation of the following statements?
"All the best niches on YouTube are already taken."

"Algorithms don't benefit newcomers."

"YouTube only promotes popular vloggers."
How many more of these statements do we need to hear before giving up on starting our channel in 2023? But if we think about it, these myths have been floating around YouTube's platform for a decade, yet channels continue to be created, millionaires continue to emerge, and they gain well-deserved popularity.
Let's understand the rules that small channel owners and those who are just starting their YouTube journey should follow.
Two rules to help new YouTubers
Being a newcomer in the present time is quite challenging. You have to break through popular vloggers, viral videos, and millions of established recommendations for viewers. But even though YouTube has many creators and great content, there will definitely be a place for you.
Rule 1: Strategy & Planning
No business, including creating a channel, should start without a plan and goals. You will also need to develop a strategy for how you will achieve your goals and accomplish tasks along the way.
When you start working on your plan or strategy, the key is to set realistic goals. A goal of reaching a million subscribers in a year is an unrealistic goal that will quickly demotivate you.
On the other hand, a goal of gaining your first thousand subscribers within a year without paid promotion is something more realistic. Let me share a little secret: shorter-term, achievable goals will motivate you faster. For example, aiming for 10 subscribers per week rather than 100 subscribers per week. Trying to uplift your engagement rate by 20% instead of a massive 60%. These incremental improvements will keep you motivated and they are realistically attainable.
Remember, since you came to the platform with serious intentions, your growth strategy should also include ways to monetize. Explore partnership programs, marketing strategies, and various earning opportunities. Always keep these next bullet points in mind:
Every creator needs to be consistent in everything, from defining their channel's niche to maintaining a regular upload schedule.

Plan for viral videos: If you're an expert who understands your expertise, it won't be difficult for you to identify which videos have the potential to go viral.

Thoroughly develop your channel's concept: Define its purpose, target audience, goals, value, meaning, theme, niche, and so on.
Rule 2: Don't guess, analyze!
Many aspiring creators discourage themselves from success, believing that newcomers on YouTube never have luck. But that's not true. Every video, even your very first one on your channel, has a chance for success.
Think about how many times you, as a viewer, clicked on platform recommendations. Most likely, it's a lot. So whether it's your first video or your hundredth, what matters is simply reaching your audience.
YouTube relies on metadata, so it's important to provide comprehensive information about your video to help the platform recommend it to the right viewers. And you'll also make it easier for yourself and YouTube if you stick to a specific niche.
What skills will be the main "weapon"?
Learning various skills on YouTube is like acquiring weapons in the battle for survival on the platform.
Your first tool is optimization. The ability to work with keywords and search queries will help you ride the waves of YouTube recommendations.
Of course, no amount of optimization will save a dull video, so another important skill is structuring your content. It's through effective structuring that you can achieve high viewer retention and engagement.
Even if you've created a good and interesting video that is well optimized, it will get lost on YouTube if you don't understand who your audience is and what they want. How can you create and present a video if you don't understand who it's intended for?!
If you're looking for something to rely on in YouTube metrics, rely on viewer comments. Only they can tell you what they like and dislike about your videos. But even this knowledge is not enough on the platform. Yes, you already have a good and interesting video that targets a specific audience, but there are hundreds of thousands of these "good" videos on YouTube. So it's important for you to find what makes your content unique.
Learn to showcase your uniqueness in everything: in your delivery style, thumbnails, video editing, and more. Nobody can be you, just as you cannot become someone else, and the power of each creator lies in their uniqueness.
And finally, learn to manage your channel in a structured way. Have a well-designed homepage, clear playlists, and good channel and video descriptions. Viewers should understand and connect with your channel's atmosphere in a matter of seconds, so your visual appearance has a strong impact on that.
How to properly treat competitors
Viewers can subscribe to ten channels that are similar in theme and format because they enjoy that particular theme and format. And this tells creators that competition on the platform is largely arbitrary. In reality, you are a community with a common goal of pleasing viewers. Just accept the fact that your viewers will watch both you and your competitors simultaneously.
So, don't try to defeat all your competitors. Instead, focus on growing at a pace that is comfortable for you. Invest your energy and time in becoming an active participant in the YouTube community on other social media platforms. There, you'll find like-minded individuals, support, and assistance.
What do viewers value on youtubers channels
The most crucial factor that drives us forward is the first impression. It's what viewers see at the beginning: the thumbnails and titles of our videos. People appreciate a visually clear and appealing presentation of the topic.
Video titles should be straightforward. The more specific and strange words you have on your channel, the more it can repel people. After all, you wouldn't buy a vacuum cleaner that's labeled "You Need This!" on the website. You want more information than just a bunch of empty words. On the other hand, simply naming it "Megatron 1245" won't explain anything about the vacuum cleaner's best attributes..
You need to effectively "sell" the value of your content. For example, if you have a cooking channel, you're selling the final dish. If you have an entertainment channel, you're selling emotions.
Viewers love compelling content, so your videos and channel should be memorable. What will make you stand out among other creators? It might be challenging to figure this out in the beginning, so do what feels right without imitating the style and presentation of other YouTubers. Be yourself on camera, and with experience, you'll find your answer.
The opinions of viewers are equally important growing your channel. A channel's subscribers will deeply value interaction from a content creator. Always strive to engage with your audience and remember that their feedback is a tool for promoting your videos.
Interestingly, even negative interactions can be effective. Sometimes skeptics and outright haters will appear in the comments. Certain topics and questions will divide your audience into different camps, and these confrontations that generate a ton of comments can even boost your video's visibility in recommendations. But be cautious and avoid violating platform rules or creating offensive or unpleasant content. Engage in debates on generic topics like "which editing software is better" instead.
Automation of processes (delegation)
You may be surprised, but beginning YouTuber's should be good managers. Some skills are simply unnecessary for us to acquire, as we can delegate them later on, or it's even better to delegate them right away to free up time to improve more important aspects.
Certainly, it's possible to run a channel on your own, but either the quantity or quality of your videos will suffer. It's not only about finding an editor or designer; it's about more global aspects. The internet today provides plenty of tools and systems that can help streamline your channel's workflow. For example, our promotion service, Prodvigate, keyword research tools like Google Trends, browser extensions like VidIQ or TubeBuddy.
The key is to set a goal, delegate tasks, and make your channel work flow more efficient.
One final point to emphasize is that both beginners and seasoned creators need to understand that once you start publishing on YouTube, you're already engaging in promotion, you've taken a step forward. You're doing great, and undoubtedly, you'll succeed. Just keep going! Failure can only be attributed to the actions you didn't take.