Back to the blog
Best time to upload videos on YouTube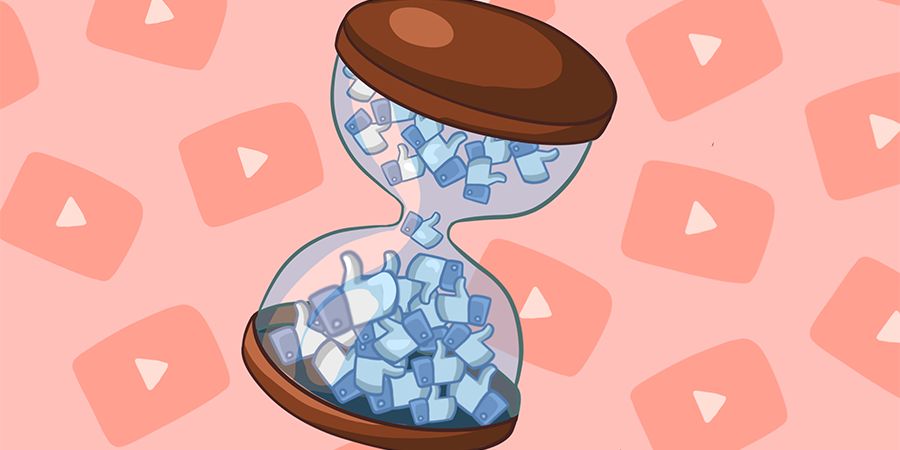 The time to publish videos on YouTube is some sort of a mystery of the Bermuda Triangle, which vloggers try to get around. There are lots of assumptions and answers to this phenomenon on the web, however, everything is easier than it seems. There is no magic time for publishing videos.
Google employees have confirmed this and dispelled some more myths. The most important thing that every vlogger should know is that the size of the channel and the publication time do not affect the hit in YouTube trends, because this section is updated every 15 minutes.
What really influences going into Recommended on YouTube is the number of views, how long the video has been on YouTube, the view sources, and the traffic dynamics.
If there is no specific time to get to Recommended, then can I post videos whenever I want and have the same engagement?
Not really. The time of publication is the most important element that actually helps to break into the top, but not through the "secret mechanism", but rather through your own audience. If subscribers' activity affects hitting trends, and information on YouTube is updated every 15 minutes, then it's our priority to get as much feedback as possible: views, likes, comments immediately after the video is published.
Each vlogger has a different ideal time for publication, so it's important to study your audience. Our goal is to understand at what time the maximum number of our subscribers is watching the video. You should analyze when exactly the feedback comes in most often.
Take your scheduling under control. If, for example, you see that viewers have high activity after work hours - 6pm-7pm (18:00-19:00), you should make an announcement that the episodes will now be released every Tuesday at 6pm (18:00). For new subscribers, place this information on the main banner.
Another tiny secret: the time for publication from 6pm to 8pm (18:00 to 20:00) is the most appropriate. Most videos are released during this period.
How not get lost and see the subscription activity? Simply by posting the video an hour or two earlier than you scheduled to. Your work will be appreciated by those who are no longer busy, and the rest of the audience will pump up views. The video will have an upward activity, which will definitely be a plus for you.
It's most appropriate to publish videos from Monday through Thursday. From Friday to Sunday, people try to spend less time watching, they would rather hang out with friends or have family gatherings.
Remind your viewers to always click on the notifications coming from your channel. While the audience enjoys watching videos at a convenient time for them, you get activity from the first minutes after the publication.