Back to the blog
Fake YouTube Views: 8 Important Reasons Why You Should Never Buy Them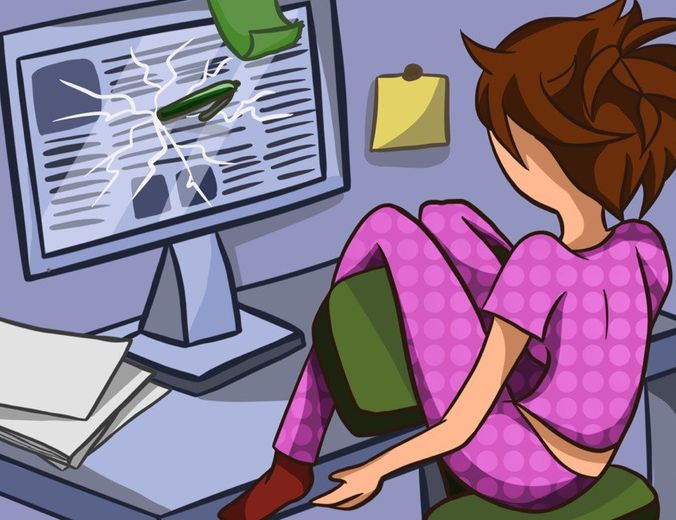 Introduction
YouTube is getting more and more popular all the time. Over 500 hours of new content appear on the site every minute. This is not surprising, since this video hosting is the second most popular site in the world in terms of traffic.
A large number of videos on various topics are presented on YouTube: from textbooks to entertainment of various levels. Any registered user can create their channel on the site, post a video, and also earn money if they get popular enough. With the rapid growth of YouTube's popularity, it becomes increasingly difficult for novice YouTubers to break through to the level of making money off their video content. So, how to get new and interested subscribers?
If the channel audience is insufficient, there are various ways to fix the situation. You can promote your channel by posting information on social networks and forums. You can write comments under posts. You can even create an advertisement that will promote your content. However, all this requires a lot of time and effort and goes aside with possible profile blocking.
Thus, some YouTubers may think that buying fake YouTube views will help them. Is it a good idea or not? Let's figure it out.
What are fake subscribers?
Fake subscribers are users who came not for their interests, but for money. These are incentivized subscribers often called bots. You need to understand that these subscribers are not natural and do not care about your content.
When paying YouTube for promoting your channel through their advertising system, you also pay for boosting your views. The main difference is that YouTube can't guarantee results from their large audience, since you are paying for advertising but not for the final result. In other words, you have no idea of how many visits you will get.
Most fake views are sold in quantities which means you can indicate the number you want to see on your channel. Despite the fixedness, there still may be some percentage of error in the ultimate number of visits you get. Sellers only state the minimum number they can guarantee.
Fake YouTube views: common information
YouTube does not stand still. Each year its algorithms get smarter: the system has learned to detect cheating. In particular, this applies to low-quality use of bots to cheat the system. So, for example, if you decide to get 10,000 instant views, there is a very high probability that YouTube will detect it. Most likely, your video will instantly drop in the search results and views will be written off. The impact of being caught cheating can lead you to a shadowban, which you will understand only by reducing the coverage on the channel. The worst outcome is a total ban on your account.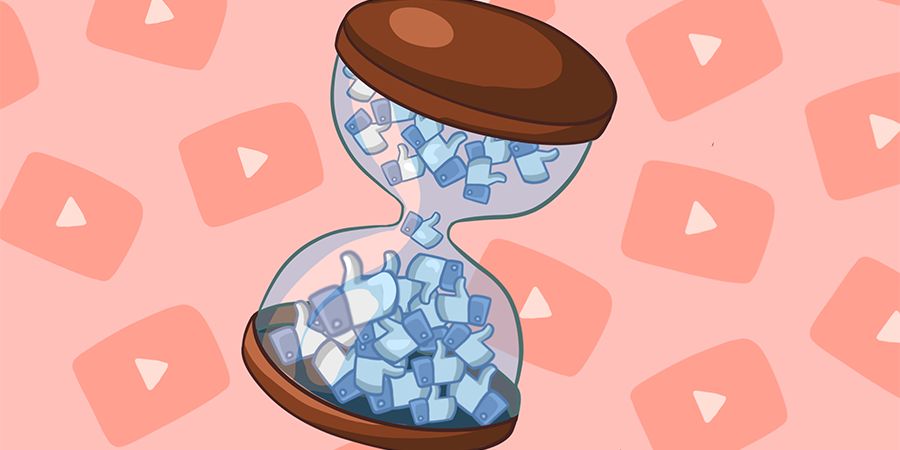 Do fake views work?
Fake YouTube views are essentially useless and can cause more harm than good. If you want to make your channel seem popular and in demand; aka "fake it, until you make it", then it may seem like it makes sense.
On the one hand, it is pleasant to see your videos as "popular". Not to bother with the purchase, you can temporarily change the browser's display so that it shows fake subscribers on YouTube. On the other hand, these empty numbers will never translate into anything significant and useful. Your channel will remain unknown since the number of real users that spread information about your content will not increase. Nobody will care about thousands of views on your videos if your audience is small and the content is irrelevant.
When the channel becomes popular, our main concern becomes the possible revenue it can earn. The revenue comes from ad views and premium subscriptions on YouTube. Providers of fake views have no benefit in buying premium YouTube subscriptions for their bots – it is a very fast way to waste money.
Most ads earn money when users click on them. Bots do not follow the ads and, consequently, bring you no benefit. Besides, YouTube, or, to be more precise, Google, has unparalleled technology that spots fake views. Since these companies are based on selling ads, they do their best to keep their business afloat and to calm down irritated advertisers that often encounter bots but not potential customers.
Fake YouTube views can also become a serious obstacle in the way of your channel development. Even if you manage to bypass the strict YouTube protection system, your channel receives very little engagement alongside a great number of visits. Potential customers evaluate this as a bad sign and see no sense in collaboration with you. It can seriously damage the development of your channel both in the short and long term.
How does YouTube detect fake views?
There is a great variety of suggestions on how YouTube detects fake views. Here are some ideas:
If the user has not watched the video for at least 30 seconds, YouTube does not record a view. It's easy to verify, and for the most part, it's true.

A low

retention rate

becomes a signal for the platform. This term denotes a large number of views on a particular video without an increase of subscribers or comments. It is a reliable indicator that shows clearly the visits are fake.

The greatest indicator of cheating is the same IP address used for multiple submissions and visits, especially if they come from the same IP or group of IPs.

Providers that use several VPNs in their work, also become noticed. YouTube can easily spot traffic that does not come from a home

ISP

.

The platform tracks the external sources where users can get acquainted with your content: applications, search engines, websites, etc.

Besides tracking external sources, YouTube checks the data in case you use Chrome or What's app for searching videos.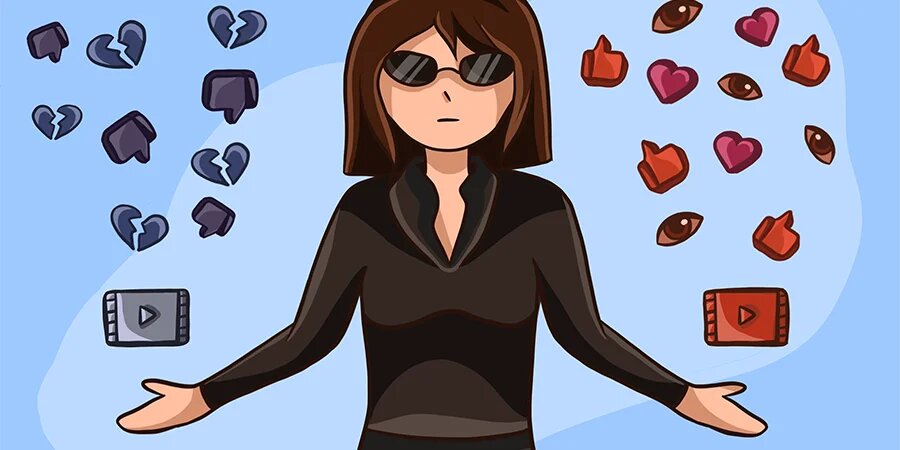 More reasons not to buy YouTube fake views?
Reason 1: Loss of audience
Fake views and fake subscribers on YouTube can be quite obvious. Let's say you bought 20,000 views, your video now has 20,000 views with virtually no comments and likes/dislikes. This screams to users about a fake video that might distract them from watching you. Besides, you can lose your reputation. Real users that watched your content, will be disappointed with such cheating and unsubscribe from your channel. As a result, the only thing you will have are fake visits.
Reason 2: Possible ban
Besides, fake views can also lead to a low retention rate. The retention rate indicates how long the user stayed to watch the video. Since visits you bought are fake, there is no need for them to watch the video to the end – they watch till YouTube registers the view. If you are worried about your channel rate and have no desire to get banned, never buy fake views.
Reason 3: Unclear efficiency
Fake subscribers on YouTube greatly reduce your channel promotion efficiency. In other words, you have no idea of how many real subscribers you have, and how many of them are screwed up.
Is it important? Extremely. Having even 300 real subscribers, you already have a regular audience, likes, real comments from users, and of course "live" views of your videos. With this information, you can roughly plan the number of likes, and comments you are likely to have with an audience of 10,000 subscribers.
Reason 4: Psychological aspect
People need to see the constant growth of their channels. 2000 fake views you bought will not increase the rate of your video. The traffic will freeze, and comments will not appear. The only result you will have is crooked statistics and complete disappointment in your channel. Therefore, never buy fake subscribers.
Reason 5: No feedback
Fake views and subscribers that haven't delved into the plot of your video, will not give you real feedback. Any truthful comment is an opportunity to find out what users interested in your theme want to see on your channel. Only real comments help to improve a channel and build up a new advertising campaign.
Reason 6: Raw content
If you want to work out the material well and remove the failed moments, you need to have at least a small number of active subscribers that will interact with you. Fake views on YouTube as well as likes and comments are meaningless. They contain no useful information both for you and your audience. You are not in touch with its real users, so it becomes more difficult for you to focus on their current interests.
Reason 7: No growth of audience
A word of mouth works only with real people – bots do not discuss the content and do not share it with fellow bots. Such cheating creates only the appearance of high popularity and does nothing for channel development. Only real users can bring you on top. So, there is no need to buy visits.
Reason 8: Limited sources of income
Boosting your channel with YouTube fake views, you do not make your content more popular. Consequently, you do not attract advertisers and lose possible ways of promoting and making money on your content. So, never buy fake views that slow down your growth. There are many other ways to promote your channel that will be beneficial.
Summary
On the whole, we strongly advise you to avoid buying fake YouTube views. Don't be seduced by enormous numbers under each video – they are meaningless and carry no useful information and benefits. Your channel will suffer with no positive outlooks and a lack of revenue. As a result, you will have an unknown channel with a huge number of views created by robots.
Instead of buying YouTube fake views, you can grow your channel with Prodvigate who will promote your content to a real audience on YouTube. Due to their proper targeting, the right audience will see your content, consequently, you will get real subscribers with real views, likes, and comments. This service does not violate YouTube terms and works in cooperation with Google.