Back to the blog
YouTube Playlist Promotion: Everything You Need to Know To Succeed
Introduction
YouTube has revolutionised the way people listen to music. Along with other large streaming services like Spotify and Soundcloud, it plays a major role in the music industry. There are a lot of eager music listeners, like me - I use my YouTube playlists to stay up to date on the latest sounds. And there is a new generation of influencers on the hunt for fresh music to share with their followers. Thus, we will dive into the world of YouTube music promotion in this article.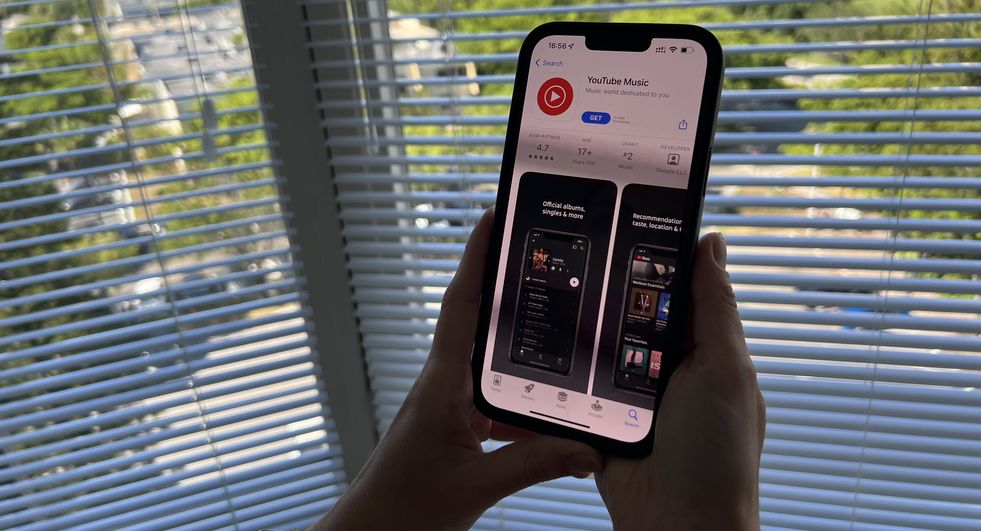 What Is YouTube Playlist Promotion?
YouTube Playlist Promotion channels exist to allow users to share music videos with their followers. They tend to specialize in certain genres of music and often upload tracks from a number of performers. Often, YouTube playlist promotions begin as a one-man show – people looking to share music with their friends and fans – but they have since grown to become important players in the industry, with some even launching record labels based solely on the popularity of their playlists on YouTube channels. Nowadays, there are a plethora of channels from which to pick. So, there is no question that you will be able to discover a channel in your genre with millions of subscribers, or even just a few thousand.
Does It Work?
Such networks can introduce your music to a new audience that may not have heard of you before, and they can also spread your music over playlists on YouTube and other platforms. There are many cases when a music video on one channel helped an artist become noticed by other channels and led to new opportunities. However, you must be realistic about those you choose to target. For instance, you will not be able to go right on to the main channels; instead, you will need to work your way up by first establishing relationships with lesser channels. So, how to get on YouTube playlists?
Main Facts You Need To Know About YouTube Playlist Promotion
Finding Appropriate Channels
The best approach to uncover these channels is to sign up for YouTube and start watching what is going on with your own channel. YouTube can be a bit of a rabbit hole — after you have found a song you like, you will be presented with a slew of other music videos to watch, making it very easy to discover new songs and playlist YouTube videos. We recommend that you utilize this method as a starting point for finding channels that might be acceptable.
Focusing On Keys
It is important to be judicious about the channels you submit to. One thing to constantly check is activity - make sure the channels you are submitting to are still operational. It is as easy as looking through their upload history to see if they have been constantly uploading music videos.
Submitting Personal Music On YouTube
Finding promotional channels is the easy part; getting your track into them is the challenge. However, there are a few things you can do to greatly improve your chances of submitting a successful proposal.
Quality
First and foremost, make sure that the quality of your song is acceptable. We understand that everyone has to start somewhere, but any station worth watching will have some form of quality control. It should go without saying, but only final versions of your work should be released. Expect rejection when you first start out. It is all a part of the procedure. By developing your trade and ensuring that you only put out your best work, you will be able to achieve your goals.
Make Your Pitch Succinct And To-The-Point
Such channels must go through a large number of submissions. Keep your pitch short and sweet to make their lives easier. Include all of the information they need to review the track in a courteous manner, without being overly pushy or telling them how much it would mean to you if you were featured on their channel. It makes no difference how long you worked on the track or how badly you want to be discovered if you are posted. It is more likely to detract from the rest of your presentation. It is best to let the music speak for itself.
Provide A Link To A Live Stream
Allow them to listen to the song right away if possible. Most promoters would skip the hearing procedure if it is difficult to listen to a song right away.
Provide A Download Link
If they wish to share the song, make sure you include a link to the high-quality version's download URL. Provide pertinent information and keep track of your bio- social media connections. Some channels like to give a brief description of the tunes they play. It can be beneficial to include a modest amount of information about the music and the artist that they can use.
Offer Exclusives
When they can obtain them, channels love exclusives. However, you must bear in mind that you may only provide this to one channel, so you must weigh the advantages of being featured on that channel versus being put on other channels. It may be worthwhile if you know that one channel will have a significant influence.
Give Credentials
Credentials are a good idea to include in your pitch. It may boost your efforts if your tune has been featured on other platforms or has received positive press coverage.
Copyright
This is a difficult topic to navigate, and one that many channels face on a regular basis. Copyright on your music not only reduces the chance of the channel being flagged by YouTube but also allows them to display advertisements at the beginning of the videos. Plus, copyright can help make your track look a lot more enticing if you are at the point where exposure is your only concern.
How To Get On YouTube Playlists?
Developing and making your own YouTube playlists allows you to quickly locate and see them for future use. Not only that, but you can also see playlists built by other producers, as well as videos you have saved to YouTube's Watch Later feature.
Step 1: Log in to YouTube.com with your account login and password.
Step 2: Under Library, on the upper-left side of your screen, you will find a list of playlists you have created.
Step 3: Select the playlist you would want to watch.
Step 4: After clicking, you will see the videos that are part of the playlist you made.
Step 5: To begin listening to your playlist, go to the top of the page and click the Play All button, which is located directly below the name, details, and description of your playlist.
Step 6: After pressing the Play All button, all of the videos in your playlist will begin playing in order, from the first to the last.
Step 7: To skip the current video, simply click the Next button at the bottom of the video screen. You can also choose and then click from any of the videos in the list on the right side of the video screen if you want to jump to another film. You can also use the Previous button to return to the previous video.
You may also choose between Repeat Playlist and Shuffle on YouTube. Simply select the playlist you want to repeat and click the Repeat All button. After the last video finishes playing, your playlist will automatically start playing the first video. Simply click the Shuffle button to shuffle your playlist with the playlist you choose. After that, YouTube will play all of your videos at random. You may also mix and match different playlists. Simply select the playlists you wish to include in your mix from your list of playlists. Then, to begin playing, press the Shuffle button.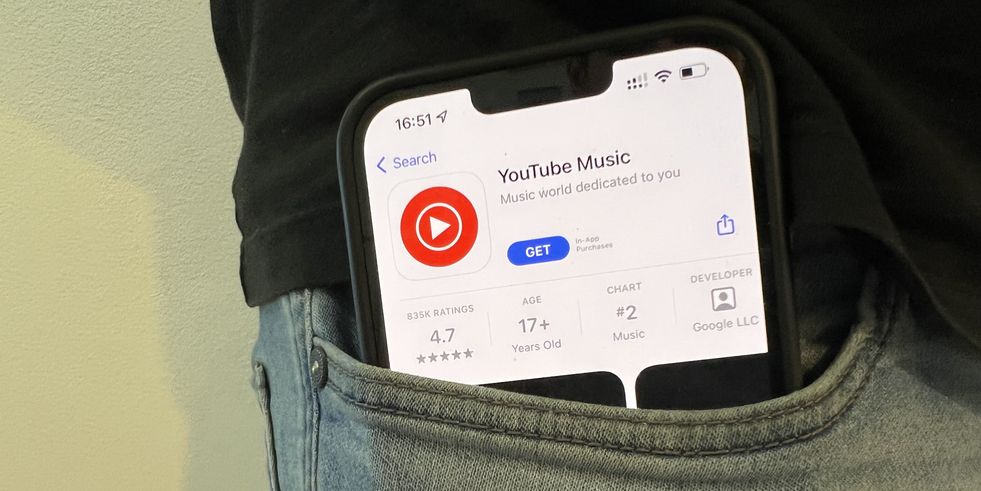 Final Words
Getting your music included on prominent YouTube promotion channels for free might be a dream come true. It is hard work to stand out among the dozens of other tunes that advertising channels receive every day. It is not always enough to make wonderful music. You must be aware of the deadlines, locations, and procedures for submitting your music.
Make sure your track is totally finished before submitting it. Sending incomplete tracks creates the idea that you can not finish your songs or can not decide how they should sound. One thing you should do before approaching promoters is to perfect the tune. You will also need to come up with artwork for your song. Making an album cover for your song gives it a more professional appearance. The promoter will notice that you put effort into making the cover art. Many promoters will let you submit your artwork along with the tune. It makes a promoter's job considerably easier - and you should try to make their job as simple as possible. Creating an album cover for your song might be challenging.
Once your track and artwork are complete, you may begin looking for appropriate music advertising channels. We all want to be on NoCopyrightSounds, Monstercat, Trap Nation, xKito, MrSuicideSheep, or DubstepGutter, to name a few. Many of the songs that are submitted to those channels receive millions of views. However, before picking which promotion channel to join, you must first ask yourself, "Is my music a suitable fit and the correct genre for that channel?" If you have only recently begun recording music, submitting to large YouTube channels may only lead to disappointment.
FAQ
1. Are Subscribers, Likes, and Comments Guaranteed?
The goal of most services is to get real people to see your video. They make no guarantees about how many people will subscribe, like, or comment. It is up to the user to decide whether or not to take any further action after seeing the video. Viewers may subscribe to your channel, like your video, and even comment. It is also conceivable that you will get a lot of dislikes and nasty feedback. Additionally, stay away from services or people who promise YouTube comments, likes, or followers as they will almost certainly employ false or inactive accounts.
2. Will It Affect My Audience Retention And Watch Time?
Yes, most certainly. However, it is typical to see audience retention rates and watch times that are slightly lower or close to your current average. Your organic retention will most likely appear higher as a result of your existing subscribers. This is because you will gain views from your current subscribers as well. However, your promotion may not appeal to all of the new viewers.
The main purpose of promotion services is to assist you in attracting subscribers. These people will view both your new and older videos. Your videos will earn greater watch time as you gain more subscribers. This is the ideal mix for increasing channel traffic and improving rankings.
3. Is YouTube Going To Ban Me For Purchasing Views?
No, your channel will not be penalized. Users can utilize campaigns to promote their content on most social sites, including YouTube. When most of the reliable promotion services start a YouTube campaign for you, all views you acquire are legitimate.
4. Where Can I Find Prodvigate Customer Reviews?
You can look our reviews up on the internet. On review sites and YouTube, there is a lot of positive feedback. Remember that most people dislike spending time writing positive evaluations. Prodvigate never pays for bogus reviews, that is why, unlike some other services, they do not have as many reviews, which typically sound like "I've been looking for this service since the day I was born...".
5. Do Playlist Views Count On YouTube?
As you noticed, a video may have been launched through the youtube playlist in order for the "view" counter to be adjusted for the playlist altogether. When a video is added to a youtube playlist, its view count is unique to that video and is not automatically included in the YouTube playlist views counter.
6. How To Make YouTube Playlists?
1. Go to your YouTube channel's page. To begin, go to your YouTube channel's page and select "Customize Channel."
2. Make a playlist on YouTube. Now, locate or pick the video you want to include in your playlist. Click the "Plus" icon to save it. You can select "Watch later" from the drop-down menu to add the video to an existing playlist.
3. Assign a name to the playlist. Make sure your new YouTube playlist has a name that is no more than 150 characters long. Set the amount of privacy and make it public so that everyone can see it. Once you are happy, select "Create."
4. Your YouTube playlist is now available to watch. By selecting the "Library" option, you have successfully created the playlist and added the video to find.