Back to the blog
How to make 4,000 hours of YouTube watch time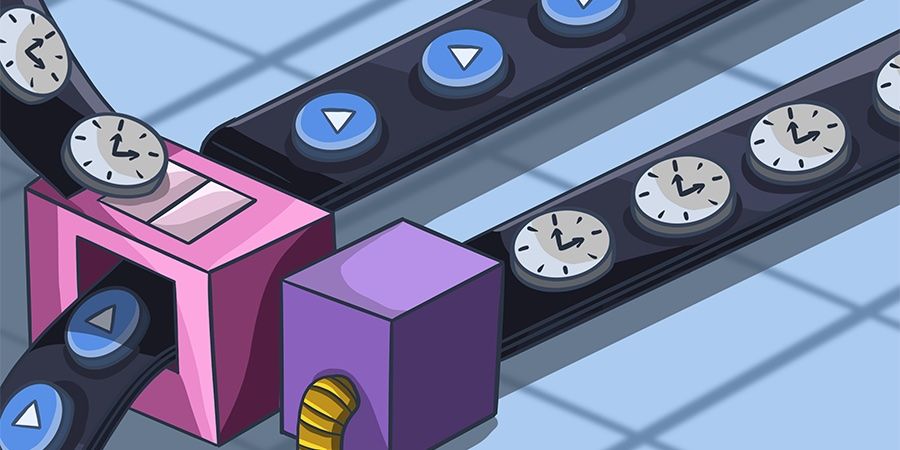 YouTube is a unique platform where you can not only bring your creativity into life, prove your expertise, and become a real opinion leader, but also get income from your activities.
What should you do to join the YouTube Creators Community and make a profit?
The channel must be linked to an Adsense account;
The channel must have at least 1000 subscribers;
You must comply with YouTube's content monetization policies;
Your channel must have had over 4000 hours of watch time in the last 12 months;
You must live in the country or region where the Partner Program is available.
If most steps from this list are solved technically (linking, application submission, filling out forms), then views are something that is more complicated. We start looking for a way to reach this indicator and fall across many myths.
Let's figure out what is "4000 hours of watch time"?
4000 hours of watch time is not the same as total views. Views are the result of the user activity who watched the videos till the end. Watch hours are literally the entire number of hours that add up from watching short and long videos.
For instance, to achieve this value, your channel must have 4,000 videos of 60 minutes each and only one full view on each. In fact, everything is much simpler. The total hours of watch time are added by a large audience. Therefore, you don't need to have that many videos, nor do they need to be that long.
You can see this value in the Creative Studio and not in the About Channel section.
Path: My channel >> Creative Studio >> Monetization.

As soon as the requirements for the watch time value are met, you are allowed to apply for participation in the Partner Program and further enable monetization.
What videos are NOT counted in 4000 hours?
deleted videos;
videos with access by link;
videos from advertising campaigns;
restricted videos;
videos from the "Plots and short videos" section.
Another question that makes Youtubers get bothered: Is it possible that hours go down for some reason? The answer is NO.
Imagine that you have read the book to the end, and now you are trying to clear it from your memory as if you did not read it at all. The same thing happens with the watch time and the number of views. They are not reversible. Even if a user removes your video from the history, it doesn't remove the view.
If you are in a situation that after advertising or at some point the indicators decreased or stopped growing, most likely, it was caused by technical problems on your side (Internet connection, device error) or on the YouTube side. We are now talking about automated mechanisms that may fail or take more time to process data than a person. In this case, simply wait a day and everything will get back to normal. If the issue is still there, please contact support or any convenient service for further consideration.
Are 4,000 hours of watch time added when you advertise through the Prodvigate service?
Hours are added not from ad views, but only from visiting your channel and clicking on your videos. The service helps to attract an audience to your channel, and each individual subscriber helps you add hours and the number of views. The more subscribers you have from advertising, the more of your videos they will watch. The service only helps you to reach your goal faster.
Why contact Prodvigate if I can use services to buy views and subscribers?
YouTube spends a lot of resources to fight artificially increasing metrics. Therefore, the results obtained through fraudulent methods won't be counted. Moreover, your channel may be suspended.
Even if such services offer live views, they turn out to be bots or people who receive money for subscribing to channels. Such "subscribers" will be a dead weight and will not bring any benefit, because they are not interested in the channels.
Prodvigate is an official YouTube partner that has a customer service history, many positive reviews, and successful campaigns.
Any questions? Visit our website, go to the FAQ section or contact the online support chat. We will be glad to answer any question.