Back to the blog
Channels and Roles: YouTube Administrators and Managers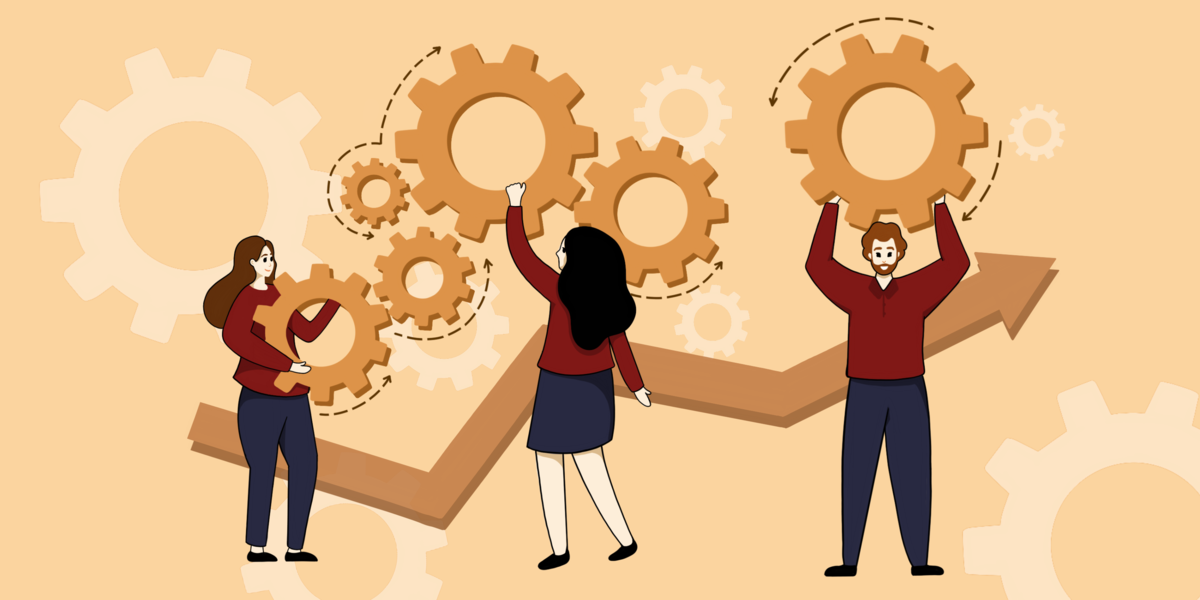 Sooner or later, every YouTuber "grows up" and starts thinking about things like optimizing their channel's work. This can apply to both small and large vloggers.
Optimizing your channel involves the concept of delegation. It's the process of being ready to take off some tasks related to the development of your YouTube channel and hand them over to other people.
A reasonable question arises: How can this be done? What rights and responsibilities should be transferred to whom, how can you protect yourself from losing the channel, and what opportunities does the platform itself offer us? Let's figure this out together.
Rights on YouTube
There are multiple perspectives from which one can approach the topic of rights on YouTube:
Rights of creators or viewers

Rights within the framework of the country you reside in

Rights of users on each specific channel
Our task is to discuss the rights within an individual channel.
And the very first and most important rule is: never give passwords to anyone. Not to anyone, not even to good friends.
Carelessness, greed, and envy are all traits of human nature, and one careless move can suddenly deprive you of the channel you have worked on for years. If you want to protect yourself, choose contracts and use limited rights that you can grant on the platform.
You are the only one that should have full access to the account.
The specific hierarchy to establish on your channel is up to you, but your team can be extensive. Even in terms of YouTube rights, the hierarchy is not necessarily small, and this understanding highlights that large channels always require a staff of employees.
Capabilities and settings of channel rights
There is a significant difference between granting rights on a personal channel and a brand channel. On a personal channel, the highest level of access you can provide is a manager role. However, on a brand channel, you can grant access that doesn't allow anything more than the ability to delete the channel. The details about personal and brand accounts were explained in the previous article.
A brand account is a special account that is convenient for promoting a brand. In fact, for ordinary YouTube creators, the main difference is in the fact that on a brand account's channel, you can grant more extensive rights compared to a personal account. Additionally, while you can only create one YouTube channel on a personal account, you can have multiple channels on a brand account.
A brand account cannot be associated with other Google services besides YouTube. This means that while you can access all Google services using your personal email, a brand account exists solely on YouTube. Granting rights on a brand account is important for those who want to provide maximum access to their YouTube account without granting access to other Google services.
The primary owner of the brand account, as well as other owners and administrators added by the primary owner, can manage the account. Separate usernames or passwords are not required. Managers or administrators will access the brand account through their personal accounts and oversee the channel.
What are the roles on the brand channel
It is more accurate to say that we provide access to the brand account, as access to the channel itself can only be granted through the YouTube Studio.
When managing a brand channel, there are several approaches. You can choose to manage it in the same way as a personal channel, using YouTube Studio, or specifically through the account settings.
Simultaneously adding users through both methods is not possible. However, if you send an invitation for management through the brand account and later switch back to managing through YouTube Studio, the invitation will still be valid. This means you can have a channel with a dual hierarchy: those who manage through the account and those who only have access to the channel.
Hierarchy of roles in a brand account
1. Primary Owner: The primary owner is the creator of the channel and brand account. They have full control and cannot be removed by others. Only the primary owner can transfer ownership to someone else.
2. Owners: There can be multiple owners in a brand account. Owners have substantial control but cannot remove the primary owner or transfer the channel to another account. They have the authority to manage account access, add or remove team members, modify roles and permissions, and participate in external partnership programs.
3. Administrators: Administrators have nearly full access to the channel but cannot add or remove users. They can upload and delete videos, make channel-related changes, but they are unable to join or leave partnership networks, associate the channel with another account (including their own), or delete the channel. They can only relinquish their own administrative rights.
4. Managers: The role of managers is somewhat unclear, as they have the same permissions as administrators but do not have access to YouTube itself. They can perform similar actions to administrators, such as uploading and deleting videos, but their specific capabilities regarding the account are not clearly defined.
It's important to assign roles carefully and consider the level of control and access granted to each user in order to ensure effective management and protection of the brand account.
For better visualization, there is even a table that provides a detailed breakdown of the functionality associated with each type of role in a brand account.
There are roles on the personal channel
All the roles that you can assign on a personal channel will only work within the channel's Creative Studio. In other words, granting access to a YouTube account to manage your channel gives them the right to work within the Creative Studio of your personal channel under different roles. Once a person tries to navigate outside the Creative Studio and access the broader YouTube platform, they will immediately be on their own personal YouTube account.
Hierarchy of personal accounts
Owner:

You are the sole owner of the channel, and you cannot add any other owner with slightly less extensive rights. It's an absolute monarchy. This is because your YouTube account contains hidden data for other Google accounts, which cannot be shared.

Manager:

The highest-ranking official, with the most authority possible. No one can have more power than a manager. A manager can add and remove users in other roles (except for the channel owner), modify channel information, cannot delete the channel but can delete videos. They cannot access settings outside of the Creative Studio. For example, playlists are placed outside the Creative Studio, so a manager can only create them and configure their initial appearance but cannot make further adjustments.

Editor:

This role is specifically focused on editing information, as the name suggests. An editor can edit any information but cannot add or remove other users, delete videos or the channel, or enter into contracts. This role is useful if you have hired someone specifically for editing your videos and nothing else.

Limited Editor:

This is an editor with slightly less trust, as they can only edit information but cannot add or remove users, delete videos, view channel revenue information, and certain other actions.

Viewer:

This is a "secret observer." They can access and study analytics data but cannot edit or customize anything on the channel. They can watch but cannot touch.

Limited Viewer:

This individual also cannot edit anything, they can only view certain content, and they are restricted from accessing revenue information.
Small helpful tip: If your manager, administrator, or any other role listed does not accept the invitation within 30 days, the invitation will expire, and you will need to send it again.
How to restrict rights to a specific role
If you are the primary owner of a newly created brand channel, you can only remove administrators or other owners if you have been the account owner for at least seven days. If you attempt to do so earlier, you will receive an error message. The same applies to newly appointed account owners. Their authority takes effect on the seventh day.
If you want to remove people who were added to the management through the brand account, you will need to ensure that the addition was done using that mode at the time of removal. In other words, if someone was added to the management of the channel through the brand account, you would need to be in the brand account mode when attempting to remove them.
So, if you added admins through the brand account and then started adding managers through Creative Studio, you simply won't see your admins. You need to switch the channel back to distributing rights through the brand account, and as soon as you do that, all your appointments through Creative Studio will be available.
If you want to remove a person added through Creative Studio, you can do so in Creative Studio itself under the "Permission Level Settings." At the bottom, there is an option to "Remove Access."
Google also provides a guide on how to do this step-by-step, and there are two sets of instructions: one in the Google help article about brand accounts and another in the YouTube help article on transferring a brand account to another account. Any administrator or owner of the brand account can become the primary owner by following the conditions below:
The person who is transferring the primary ownership rights must have been the owner of the account for at least seven days.

The person receiving the primary ownership rights must have been an administrator or owner of the account for at least seven days.
The topic of rights, accounts, and channels can sound quite confusing, but you will save yourself time by familiarizing yourself with this extensive information before encountering an issue. It's better to read a useful article or watch a video on YouTube once. After all, you can always refer back to this information in the future.