Back to the blog
YouTube comments: How to promote them and how to fight hatred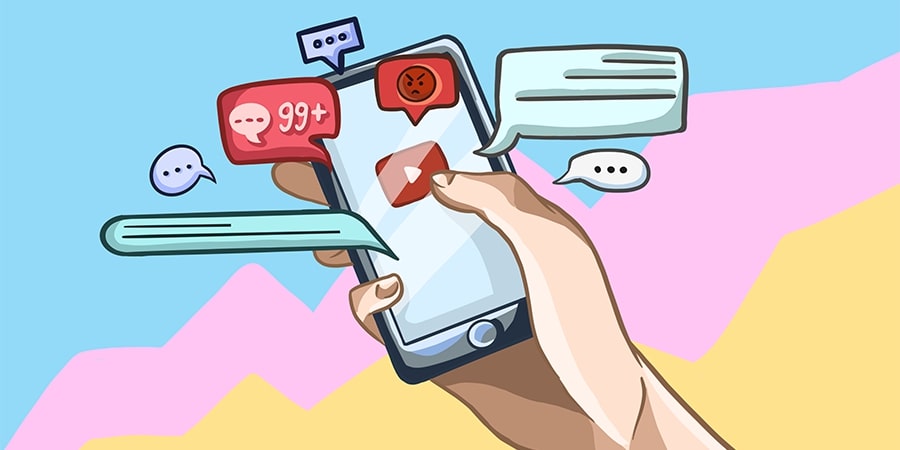 Comments can either build our faith or completely destroy it. It's fair to say that this is a relatively powerful tool. Many people don't even realize its power. It is a way of communicating, promoting, receiving objective criticism, and improving the quality of the content. Let's discuss it in more detail.
Comments are a way to communicate with your audience
Why do we even need to communicate with the audience? The answer is simple: to increase loyalty. For many users, leaving a comment means going out of their comfort zone; if a subscriber thanks you for the video, asks a question, or shares his impressions, he must be rewarded with attention. In this case, the person will definitely come again and write something else pleasant. The more people you give attention to, the higher will be the activity on your channel. This way, subscribers build their opinion about you: you are attentive, not arrogant, "buddy", and you deserve to be followed.
Comments are a way of promotion
When we share our attention with subscribers, they do the same, becoming more and more active on the channel. This asset helps YouTube to spot potentially interesting video publishers and move them forward by offering the video to more people.
This gives you an additional way to promote your channel. It turns out that it is important for you not only to be useful and interesting, you also need to earn loyalty points from your subscribers.
Comments are a way to quit what you started
We must not forget about all the side effects. Comments can hurt your heart and even make you quit what you started. It all depends on how confident you are. Criticism can be constructive, for instance: "try to modify it a bit to make it more interesting", "if you report from this perspective, it will be more correct", "dear author, you made a mistake, please check out this source here". Why devour yourself from the inside out when the audience is trying to benefit you, right?
However, there are also destructive comments. More often people prefer to express their IMHO in a rather tough way.
How to handle negative comments?
Just do what you think is right. If you want to block the user, then do this; if you want to leave the comment unattended, just leave it. The main thing is not to brawl if you notice that a person is clearly asking for attention. People try to share their negative emotions that have accumulated in their lives with the help of comments. It's always easier to do this with a stranger and then simply leave. Are you responsible for this? No. Are you obliged to react somehow? No.
When you are offended and angry, you can say unpleasant things, so remember two rules: ignore the hatred and do not take it personally.
Something that can be corrected, we can say thanks and make corrections; respect other people's opinion that is different from yours; ignore negative comments.
Like, reply, attach, and interact with the audience so that you always remain relative and interesting to your audience. If your channel has thousands of comments, of course, it will be difficult to answer everybody. But as long as the feedback does not take too much of your energy, go ahead and respond, and help the channel move to the top.